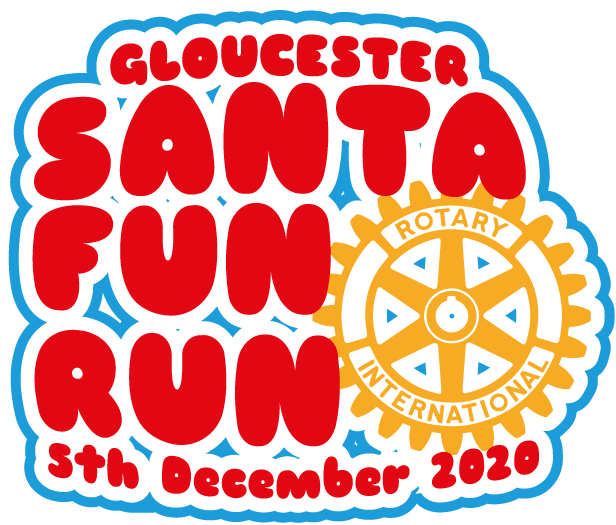 SATURDAY 5TH DECEMBER 2020
Santa Fun Run 2020 – Gloucester's Very First
VIRTUAL Santa Fun Run
#GlosSantaFunRun
Come and take part in Gloucesters very first VIRTUAL Santa Fun Run and help a very worthwhile charity.
Thanks
A big thank you to everyone who took part.in the 2020 Virtual #GlosSantaFunRun.  You helped raise over £1,800 for the James Hopkins Trust which in this climate is amazing so than you very much.
Stay safe and see you next year when hopefully we can all run together in the city again.
Last Day of the #GlosSantaFunRun
It's the last day of the #GlosSantaFunRun; so if anyone has yet to do it; this is your last chance.
A very big thank you to everyone who took part;  you have helped raise over £1,800 for The James Hopkins Trust in what has been a very strange year that has hampered any fund raising they would normally carry out, so the money you helped raise is even more important than normal.
Don't forget to send me your pictures and thanks again for supporting the Fun Run.
Hope you have all have a great and very safe Christmas.
See you next year.
IMPORTANT UPDATE 23.11.2020 3.51PM
As mentioned below we have run out of Santa Snoods due to the suppliers running out due to the demand.  However we wouldn't want to deprive people from taking part; so if anyone would like to sign up from now on, please simply select donation from the Eventbrite page and please donate what you can.
Anything you can give would be greatly appreciated for this fantastic charity.
So please carry on entering and we will hopefully see you out there in your full festive outfit.
Thanks Matt
IMPORTANT UPDATE 23.11.2020
Thank you all for taking an interest in the Glos Santa Fun Run.  We are overwhelmed with the support you have given to the James Hopkins Trust; so far we have raised over £1600 for them, which is great.
Due to the COVID 19 crisis these charities are desperate for funds as they cannot do what they normally do to help raise money; so the money you have helped raise is especially important this year. Thank you again; you have really helped out a great cause.
Now onto the bad news, due to unprecedented interest we have actually run out of Santa Snoods for the event.  We ordered 200 thinking it would be more than enough and we could order more in plenty of time, should we need to but over the weekend we have had more teams signs up, which has taken us over that 200 limit.  We contacted the supplier but unfortunately due to their popularity they have completely sold out of the santa snoods in the whole country and they are not likely to get any more in before the event.
So we are left with the fact that some people will be disappointed; for which we can only apologise. We thought with two weeks to go we would have been fine; we did not anticipate the suppliers running out of stock.   If anyone has not collected their snood and would like a full refund, partial refund or a santa hat instead as an alternative; or if you wish to donate your entry fee to this wonderful charity and not receive a santa snood, please let me know.  We still have plenty of santa hats and santa suits if people require them.
Please contact me on matt@cass-stephens.co.uk or 07966 753359 before this Friday 27th November to let me know what you decide, so I can plan.
Otherwise I am proposing that I send out what stock I have left in the order that people booked into the event.  Once again apologies for this oversight.
Run, Walk, Stroll or Jog a 5 kilometre course:
The plan was to do the fun run on Saturday 5th December 2020 in the city but obviously due to COVID19 we cannot in all honesty have the fun run and promise to keep everyone safe and lets face it we wouldn't be doing our job if we weren't keeping everyone safe.
So this year in line with other runs we have decided to have a virtual fun run; so welcome to the first ever Virtual Glos Santa Fun Run!
The aim is for people to sign up and donate their money to the charity and then choose when and where they do their fun run; all we ask is that you obey the current regulations regarding COVID 19 and respect other people whilst doing the run.
The plan will be for people to sign up as normal and instead of medals this year we will be giving out Santa Snoods to help keep you safe and as a bit of extra fun. So please sign up and either collect your snood (to help keep costs down) or we can post it to you.
During this worldwide pandemic Charities are not able to carry out their normal fund raising duties and yet they are expected to help out even more than they were in the past and as such they need our help more than ever.  Basically they need your help to keep going
So we are here to try and raise some much needed funds to support our nominated charities The James Hopkins Trust and have taken all reasonable precautions to make it safe for us and the public whilst doing so.
We also have extra Santa Snoods for sale should anyone need an extra one. £5 all profits to charity.
Please help us to help these charities, who will in turn help the people of Gloucester get back to some sort of normality
A FUN DAY FOR ALL
Please DRESS UP AS SANTA OR AN ELF to make it more fun:
So we look forward to you joining us by running in your full Santa Set up including your Santa Snood on Saturday 5th December 2020 or during that week and posting your photos to show that you've done it on our Social Media. Please use #GlosSantaFunRun
So put on a Santa Hat and Snood or a full Santa Outfit and run, walk or be pushed round a 1k or 5k route of your choice.
Got a Question?
Get in touch…
Prices are as follows:
Adult (16+): £8.00
Under 16s:  £4.00
Teams of 4: £20.00
Blue Badge Holders/Wheelchair Users – £FREE
Add ons:
Santa Hat:                       £1.00
Santa Suit:                       £5.00
Santa Snood Extra one  £5.00
Donations to the Charity – James Hopkins Trust £Whatever you can spare
(transaction fee may apply)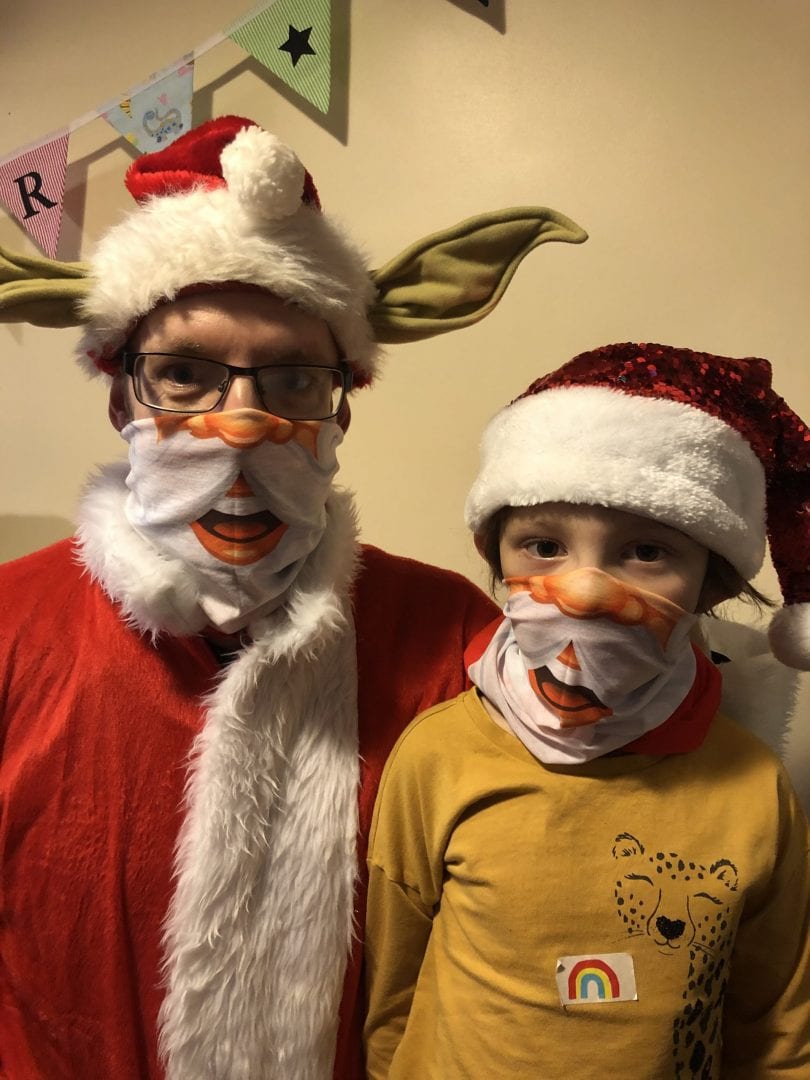 Disclaimer:
Terms and Conditions and Privacy

Organisers
The virtual Glos Santa Fun Run is organised by the Rotary Club of Gloucester (charity no. 274097), c/o Cass-Stephens Insurances Ltd, Windsor House, Barnwood Glos GL4 3RT (the Club).
The term Organisers in what follows refers to the Club and any individuals involved in organising the Event.

Liability
This is a virtual event. As such, the organisers take no responsibility for your activity and you agree to ensure your own health and safety and that of others affected when participating.
You agree that you have not relied on any information contained in this website or otherwise provided to you by the organisers of this event.
You further agree to ensure that you comply with any law, by-law, regulation or governmental advice when participating.
The Organisers may not be held liable even in case of negligence.
Nothing in the foregoing is intended to exclude the Organisers liability for personal injury or death however you agree that such liability can not arise.

Privacy
By providing information to the Organisers through registration, contact, results reporting or otherwise, you agree that the Organisers have a legitimate interest in using that information in order to publicise the Event, future similar events and the work of the Organisers.
You thereby grant the Organisers an irrevocable licence to use your information, including any photographs or similar that you provide in this way.

Intellectual Property
By publishing logos and other intellectual property on this site, no person is granted any licence to reproduce the same.

Refunds
The monies paid in relation to this event are paid by way of charitable donation. As a result, you agree that no refund will be made under any circumstances.
This website is produced for the Glos Santa Fun Run by the Rotary Club of Gloucester

This message is only visible to admins.

Problem displaying Facebook posts.
Click to show error
Error:
Error validating access token: The session has been invalidated because the user changed their password or Facebook has changed the session for security reasons.
Type:
OAuthException
Subcode: 460
Solution:
See here
for how to solve this error