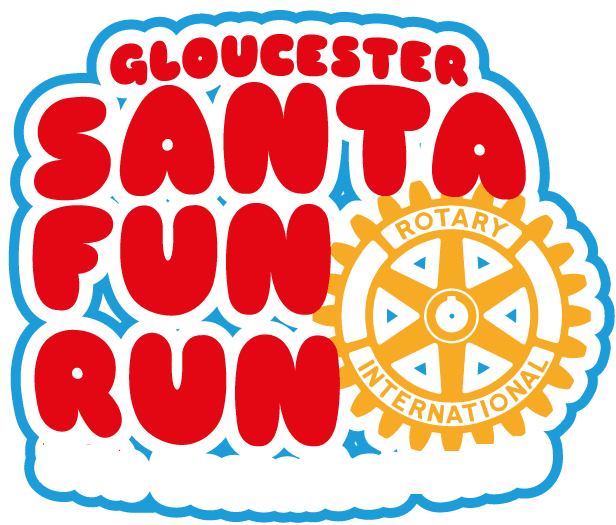 SATURDAY 9TH DECEMBER 2023
Santa Fun Run 2023 – Gloucester's Very own
Santa Fun Run
#GlosSantaFunRun
Come and take part in Gloucesters very own Santa Fun Run and help some very worthwhile charities.
Update 21.11.2023
Hello all
Not long to go now until the big day and to avoid long queues on the day to make my life easier if anyone would like to collect their running number and any stock they may have ordered, you are welcome to come and collect it from my offices.
Please contact me on Matt@Cass-Stephens.co.uk to arrange a date to collect them. My offices are at Cass-Stephens Insurances Ltd, Windsor House, Barnett Way, Glos GL4 3RT. It's off the old C&G roundabout (if you're old enough to remember that) past Sainsbury's, opposite Bookers.
Let me know and it will save us all a lot of time on the day.
We're currently at 250 runners; so lets have a big push to see if we can get more than the 300 last year. Let's fill Kings Square
Thank you and please spread the word.
Matt
—————————————————–
This years Glos Santa Fun Run will be on Saturday 9th December 2023 .
Ive just set up a #YouTube channel for the #GlosSantaFunRun videos and will be adding videos of past #SantaFunRuns. See if you can spot yourself
https://www.youtube.com/@GlosSantaFunRun/
#GlosSantaFunRun #TheShire #FunRun #SantafunRun
Run, Walk, Stroll or Jog a 1 or 5 kilometre course:
We're back in the city and can't wait to see you in your festive fancy dress. This year the #GlosSantaFunRun is on Saturday 9th December 2023 outside the old Debenhams Store in Kings Square. Registration from 9.30am for a 10.00 start.
Last year we had over 300 runners and you helped raise over £2,400 for local charities; so let's see if we can beat that this year!  Lets fill Kings Square with Santas;  so spread the word.  Remember your entry fee is a donation which goes to support local charities.
COVID19 is still out there (I don't think it's going anywhere) so if you wish you can choose to do your own virtual fun run at your convenience. Last year the virtual event was such a success and by offering this choice it means that people who for whatever reason would not be able to make the actual day; will still be able to join in.
So, for those that wish to join us in the city, please sign up as normal and for those that wish to do the virtual event, please sign up but select virtual fun run and then choose when and where to do your fun run; all we ask is that you obey the current regulations regarding COVID 19 and respect other people whilst doing the run.
We still have a few of the Santa Snoods for sale at £6 each if you want one to keep you COVID safe during your run. You can collect them from Cass-Stephen's office in Barnwood or on the day.
Remember you don't automatically get a medal; you need to order one if you want one. The prices are set lower as some of you wish simply to take part for the fun of it and don't require a medal. So, you pay slightly less for taking part and pay extra if you wish to have a medal. That way I don't have to limit the numbers of runners to the numbers of medals I have on order.
Due to the worldwide pandemic Charities have not been able to carry out their normal fund-raising and yet they are expected to help out even more than they were in the past; as such they need our help more than ever. Basically, they need your help to keep going
So we are here to try and raise some much-needed funds to support our nominated charity The Rotary in Gloucester Community Awards who support a raft of local charities every year and we have taken all reasonable precautions to make it safe for us and the public whilst doing so.
All the profits go to the charity, who will in turn help the people of Gloucester get back to some sort of normality.
A FUN DAY FOR ALL –
Please DRESS UP AS SANTA OR AN ELF to make it more fun:
So we look forward to you joining us by running in your full Santa Set up on Saturday 9th December 2023 in the City or during that week if you're doing the virtual fun run and posting your photos to show that you've done it on our Social Media. Please use #GlosSantaFunRun
So put on a Santa Hat and Snood or a full Santa Outfit and run, walk or be pushed round a 1k or 5k route of your choice.
This event is organised by the Rotary Club of Gloucester and sponsored and supported by Gloucester BID, Nettl and Cass-Stephens Insurances Ltd.
Got a Question?
Get in touch…
Prices are as follows:
 (Please note medals have to be purchased separately)
Adult (16+):         £6.00
Under 16s:          £4.00 
Teams of 4:         £20.00 
Blue Badge Holders/Wheelchair Users – £FREE
Virtual Fun Run: £5.00
Medals :               £5.00
Add ons:
Santa Hat:                                £2.00
Santa Suit (comes with hat): £6.00
Santa Snood                            £6.00
Donations to the Charity – The Rotary in Gloucester Community Awards £Whatever you can spare
(transaction fee may apply)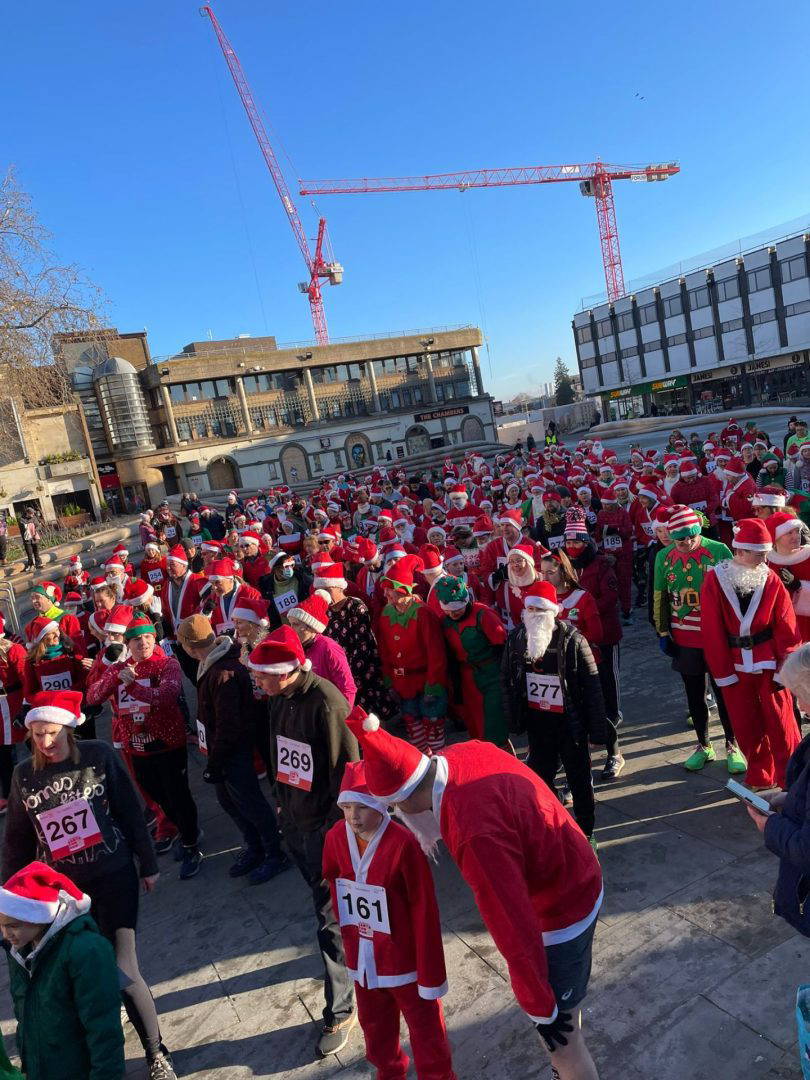 Disclaimer:
Terms and Conditions and Privacy

Organisers
The Glos Santa Fun Run is organised by the Rotary Club of Gloucester (charity no. 274097), c/o Cass-Stephens Insurances Ltd, Windsor House, Barnwood Glos GL4 3RT (the Club).
The term Organisers in what follows refers to the Club and any individuals involved in organising the Event.

Liability
The organisers take no responsibility for your activity and you agree to ensure your own health and safety and that of others affected when participating.
You agree that you have not relied on any information contained in this website or otherwise provided to you by the organisers of this event.
You further agree to ensure that you comply with any law, by-law, regulation or governmental advice when participating.
The Organisers may not be held liable even in case of negligence.
Nothing in the foregoing is intended to exclude the Organisers liability for personal injury or death however you agree that such liability can not arise.

Privacy
By providing information to the Organisers through registration, contact, results reporting or otherwise, you agree that the Organisers have a legitimate interest in using that information in order to publicise the Event, future similar events and the work of the Organisers.
You thereby grant the Organisers an irrevocable licence to use your information, including any photographs or similar that you provide in this way.

Intellectual Property
By publishing logos and other intellectual property on this site, no person is granted any licence to reproduce the same.

Refunds
The monies paid in relation to this event are paid by way of charitable donation. As a result, you agree that no refund will be made under any circumstances.
This website is produced for the Glos Santa Fun Run by the Rotary Club of Gloucester

This message is only visible to admins.

Problem displaying Facebook posts.
Click to show error
Error:
Error validating access token: The user has not authorized application 1332798716823516.
Type:
OAuthException
Subcode: 458
Solution:
See here
for how to solve this error